Being an Entrepreneur is tough…
… and I'm here to help you make it easier. I'm obsessed with helping entrepreneurs survive and thrive!
Ready to find the missing pieces to transform your business?
Want inspiring entrepreneurial guidance right now?
Ready to Reboot Your Money Mindset?
Join Me in the Entrepreneur's Cafe
In this VIP group, I share some of my favorite motivation, training and thoughts for entrepreneurs.
We get into the nitty gritty of what it actually means to be an entrepreneur, along with some inspirational thoughts thrown into the mix.
Hope you will come join us to share the entrepreneurial experience.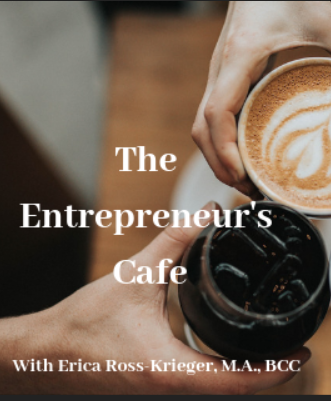 ---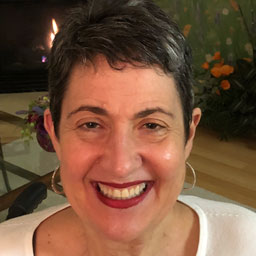 Hi there! I'm Erica…
"Has it been awhile since you identified what's important to you? Do you know what makes your heart sing? Does your business inspire you?"
In business and life, are you following your heart? Have you stopped to listen?
Fifteen years ago I survived a near-fatal car accident. At the time, my business consumed me—I was traveling too much, working long hours, and paying the price with my physical health. I figured I'd slow down "some day." Well, I did. The dramatic wake-up call of that car accident got my attention. I realized that LIFE IS TOO SHORT to wait for "some day." Each of us must clarify our unique definition of success then focus our energy on what's important. For me, that means spending time with the people I love, being outdoors, taking time to notice my breath, managing creative projects, and encouraging others to reconnect to their passion.

I love how Erica combines so many different coaching techniques to take you from where you are to where you want to be. Her money mindset training resulted in several thousand dollars worth of extra income for me. I'm sold!
Julie Hood, CourseCreatorsHQ.com

Thank you so much for the opportunity to participate in this experience. It was so fun to feel, know and dream what is possible and to know that at higher levels of abundance I can give back to my community and the world in ways that do not just involve my time and efforts. It felt so good to be witnessed, heard and acknowledged and made it seem more tangible. The live tapping on the phone call came though as one of your many gifts. I think this is a fantastic opportunity for so many of us to breakthrough through to a healthy mindset with abundance and the balance of giving and receiving. I am so grateful.
Jen Mons, Wellness Intuitive and Spiritual Teacher, JenMons.com
Show Notes – Episode 156 Episode Notes In this episode, we present a Classic Rewind of an audience favorite. In this episode, Podcast Host, Master Business and Positive Intelligence Coach, Erica Ross-Krieger, presents a brief and powerful piece on the importance of having "wealth pots." When it comes to […]
Show Notes – Episode 155 Episode Notes In this episode, Erica Ross-Krieger interviews author, keynote speaker, inspirational teacher, and former world champion athlete, Dan Millman. Dan's seminal body of work, The Peaceful Warrior's Way holds valuable wisdom for all entrepreneurs. Listen in as Dan shares: • Key principles of The Peaceful Warrior's […]
Show Notes – Episode 154 Episode Notes In this episode, Erica Ross-Krieger interviews Rick Carson, psychologist and author of Taming Your Gremlin®: A Surprisingly Simple Method for Getting Out of Your Own Way, and founder of The Gremlin Taming Institute. Listen in as Rick shares: • How to deal […]